I nuovi LED SunLike di Seoul Semiconductor sono perfetti per lo sviluppo di interfacce touchscreen 
RS Components (RS), distributore multicanale globale di prodotti di elettronica, automazione e manutenzione, ha annunciato la disponibilità di una gamma di prodotti a LED che utilizza una nuova tecnologia per offrire un'illuminazione straordinariamente naturale e praticamente indistinguibile dalla luce solare.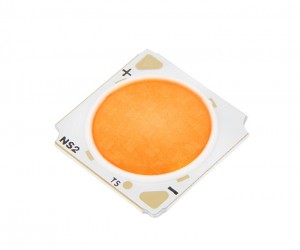 La gamma SunLike di Seoul Semiconductor comprende LED a luce naturale ottimizzati per human-centric lighting. Sunlike contribuisce al miglioramento della salute (es. qualità del sonno, prevenzione della stanchezza oculare e della miopia) offrendo una luce sana in grado di stabilizzare i bioritmi umani. In pratica SunLike sostituisce le convenzionali sorgenti luminose a LED blu, a lunghezza d'onda corta e alta energia, con un chip LED a luce viola, basato sulla combinazione tra la tecnologia di chip LED brevettata da Seoul Semiconductor e l'innovativa tecnologia Tri-R Phosphor di Toshiba Materials.
Dopo aver ricevuto numerosi premi in tutto il mondo, i LED SunLike hanno trionfato anche nella categoria Enabling Technology of the Year del Lux Awards 2018, un premio che viene assegnato per straordinari progressi tecnologici in diversi settori, tra cui sorgenti luminose, driver, ottica, prodotti termici e materiali innovativi.
Un elemento fondamentale della tecnologia SunLike è la realizzazione di un vero colore naturale che raggiunge un indice di resa cromatica (CRI) del 94%, molto simile a quello della luce solare. Inoltre i LED SunLike offrono massima nitidezza, una fedele percezione delle dimensioni degli oggetti e un'illuminazione priva di bagliore, caratteristiche che li rendono la soluzione ideale soprattutto per le applicazioni di retroilluminazione e le interfacce touchscreen.
I LED della gamma SunLike a marchio Seoul Semiconductor, con temperature colore di 2700, 3000, 3500, 4000 e 5000 K, nelle versioni a luce calda, naturale o bianca fredda, sono disponibili da RS nelle regioni EMEA e Asia Pacifico.